By Ilina Singh, MSc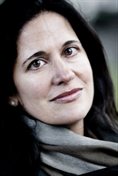 Ilina Singh is a Professor of Science, Ethics, and Society in the department of Social Science, Health, and Medicine at King's College London, and is cross-appointed to the Institute of Psychiatry. Her work examines the psycho-social and ethical implications of advances in biomedicine and neuroscience for young people and families. She is also a member of the AJOB Neuroscience Editorial Board.
The developmental logic of early intervention is currently all the rage across child care-related sectors, including education, mental health, juvenile justice and social policy. It's not a new logic by any means (witness longstanding programmes such as
HeadStart
), but it has new energy and justification with the emergence of epigenetic theories of development.
Epigenetics
has brought attention to 'environment' to the fore, particularly in pediatrics and in child psychiatry. While epigenetic theories are still that – theories – the last few years have seen a surge in research and policy focused on children's early environments: womb, home, school, community. Students and researchers interested in neuroscience ethics, particularly in relation to children and adolescents, should find rich and fruitful ground for research here. In this blog I outline some thoughts about why neuroethicists might be interested in early intervention programmes in one key environment - schools.
From iStockPhoto
Schools have a long history of collaborations with psychiatry, psychology and pediatric medicine. A rich and frequently critical sociological literature details how these collaborations have informed and embedded a range of normative understandings of child development, particularly in the interrelated areas of behaviour, morality, intelligence and attachment. Scientific discoveries have had an important influence on shifting tropes in child education; from the 'well adjusted' child in a psycho-analytic framework, to a contemporary focus on child 'wellbeing' and 'flourishing' informed especially by positive psychology and emerging discoveries in developmental biology and neuroscience. In this context, early years schooling provides both the environmental conditions to kindle the capacities that promote flourishing, and a pre-clinical site in which to monitor and evaluate children and deploy early intervention strategies when a child appears to be at risk of failure to flourish.